Interested in buying a short sale home?
Current Broward County real estate market conditions have resulted in approximately 1 in 4 listings of condos, villas and townhomes and almost 1 in 3 single-family homes in Broward County being listed as short sales. For buyers who are patient and not in a hurry to close on a property by a specific target date, these short sale listings provide them with many additional homes to consider. The purchase of a property that is a short sale can take anywhere from an additional few weeks to a few months longer than a traditional sale where the seller is not upside down on their mortgage.
The best way for us to help you find the right home for you is to start by filling out the "Home Wish List" form so that we can provide you with the South Florida property listings that best fit the criteria you give us. Whether you're searching for a luxury home or a condo, we'll search the MLS in order to identify the homes, townhouses or condos that most closely match your preferences. We can then set up showings for you to view those properties in person. Along the way, we can guide you throughout the process of buying a Broward County short sale home.
You can search for MLS listings in Broward County and all of South Florida. If you find homes you'd like to see in person while searching the MLS, be sure to fill out the request listing information form so we'll know which properties you want to receive more details about. Short sale homes are sometimes referred to as distressed properties. Short sale listings are attractive to some buyers because these can sometimes be purchased at discounted prices. However, although the seller may accept your offer, be prepared to wait several weeks for the lender to approve the sale.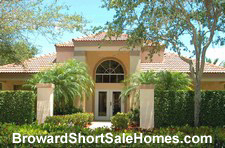 Coconut Creek
Cooper City
Coral Springs
Dania Beach
Davie
Deerfield Beach
Fort Lauderdale
Hallandale
Hillsboro Beach
Hollywood
Lauderdale-by-the-Sea
Lauderdale Lakes
Lauderhill
Lighthouse Point
Margate
Miramar
North Lauderdale
Oakland Park
Parkland
Pembroke Pines
Plantation
Pompano Beach
Sea Ranch Lakes
Southwest Ranches
Sunrise
Tamarac
Weston
Wilton Manors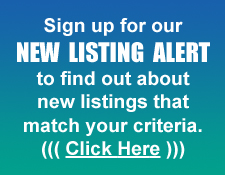 Thinking of short-selling your home?
You've come to the right place. We are Broward County Realtors who can help you through the whole process. We are part of a team of short sale professionals who can list your home for sale, negotiate with your mortgage holder, find a buyer for your short sale home and get to the closing table. We can help you try to avoid having the bank foreclose on your house.
If you find yourself in the position of wanting or needing to sell your home but you're "under water" on your mortgage (you owe more than you can expect to get for your house if you sell it), the short sale option is probably your best one in order to move while avoiding a foreclosing on your house by your lender. Perhaps you've lost your job and you're a few months behind on your mortgage payments and want to down-size to a smaller place that you can afford. We can help you sell your home to avoid a foreclosure... simply fill out this Broward County home value request and we can begin the process by letting you know how much your home is worth in today's real estate market based on sales of comparable properties.
It's possible to short sale your home without owing any money to the lender or the IRS, thereby reducing the possibility of the home sale having a negative impact on your credit score (some prospective employers run credit checks and a foreclosure on your record can even affect whether you're able to obtain employment).
Every short sale is different due to the seller's particular circumstances, their lender and because each purchase offer is different. If you own a condo, it's helpful if the condominium building is FHA approved so a prospective buyer can try to obtain FHA financing.
We can show you short sale listings of homes throughout Broward County including cities such as Weston, Southwest Ranches, Miramar, Pembroke Pines, Cooper City, Davie, Plantation as well as Sunrise, Tamarac, Coral Springs, Parkland, Coconut Creek and Lighthouse Point. We can also show you condo and townhouse short sale listings along the beaches including Deerfield Beach, Hillsboro Beach, Pompano Beach, Lauderdale-by-the-Sea, Sea Ranch Lakes, Fort Lauderdale, Dania Beach, Hollywood and Hallandale. Perhaps you're looking in the central/northern towns of Wilton Manors, Oakland Park, Lauderhill, Lauderdale Lakes, North Lauderdale or Margate. We'll find the right home for you!